BY POWERFRONT
You've got to start with the customer experience and work back to the technology, not the other way around – Steve Jobs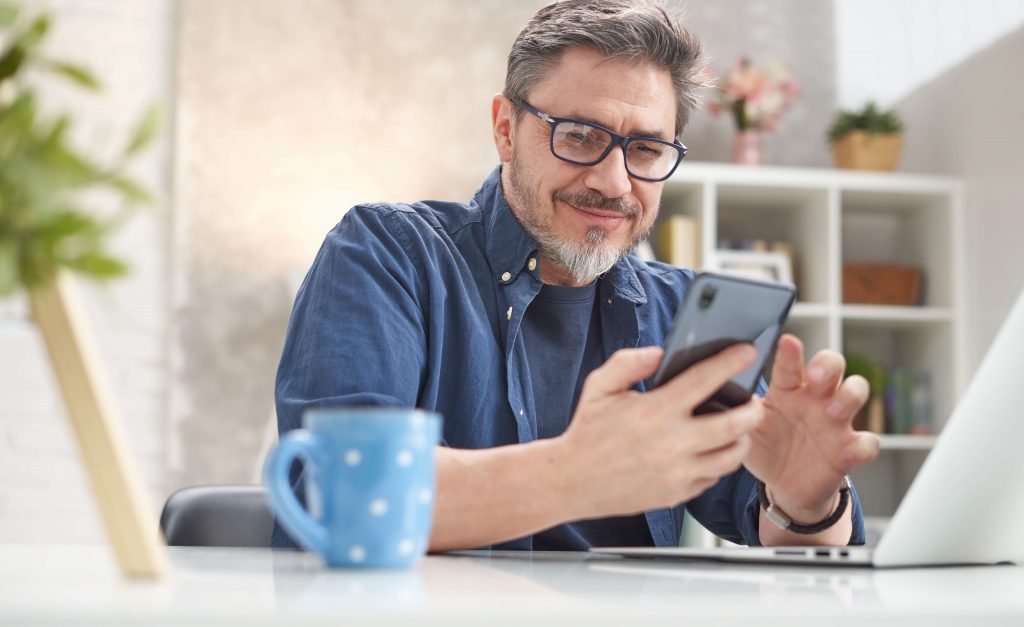 With autumn upon us on one side of the world and spring blooming on the other, there is absolutely no denying that the holiday season is just around the corner.
Like anyone who works, lives and breathes retail and customer service, now is the time to prepare best practices, finalise recruitment, train, and start equipping your business for the blitz ahead – ready to thrive through the onslaught of holiday shoppers, returns, lost receipts and missing parcels!
Customer experience is far more important online today, than in traditional channels of the past. Online, the stakes are raised to lose business to competitors with the customer physically not having to move a step. With mindless scrolling a favourite past-time for many and intentional searching a time-saving efficiency for others, you simply can't rely on repeat business due to proximity or convenience anymore. Just as a potential customer may wander into your store on a whim, they may stumble onto your website without any intention to buy. With live chat, you have the opportunity to capture a 'walk-in' and generate brand affinity through simple back-and-forth engagements.
However, live chat in 2022 isn't about offering just the functionality. It's about constantly elevating the function. As the number #1 service choice for consumers between 18 to 49 years old (Gartner), live chat best practices are the new essentials to managing and engaging your support team and maintaining service levels. Whether you have a team of 1 or a team of 100 people in your service department, make sure you are ticking these boxes when you serve your customers over this holiday season.

Best practice #1 – Proactive Chat

Those who have owned chat for a while now know it is not about putting a pop-up chat on every page of your website and waiting for your conversion to skyrocket. The best "best" practice is to make chat proactive before it is reactive. How to do this? Know your customers' journey across your website in real-time and optimize your service to their specific needs – Customers come to your website to experience a brand online, so it makes sense that chat becomes a part of their online brand experience.
Offering proactive chat throughout their website journey also depends on the outcome you want to achieve – Is your website self-service? Is it adding a service element to elevate an experience? Are you focused on sales conversion & maximizing spending? Or is the focus on support? Whether it is one or all, a proactive chat should be offered in areas where it is anticipated but before it is requested.

To further create a best practice, humans should add the touch here where bots can't.
Proactive chat should be built into a series of triggers or events that define the moment a customer becomes a hot opportunity to convert. Or give the best opportunity to reduce friction where it is not.
Pain points may result in:
– Customers overthinking purchases, with long dwell times on product pages
– Visitors frequently browsing product pages and new arrivals, but not adding to cart
– Customers abandoning high-value carts
Instead turn these into opportunities to convert by:
– Engaging returning visitors
– Upsell and cross-selling at the checkout
– Asking questions to reduce shopping cart abandonment
– Providing a text back option if agents are busy or queues are long
– Promoting special offers or product features
– Boosting customer satisfaction rates by being available in real-time
One of the biggest benefits of taking a proactive approach to live chat is being able to start meaningful conversations with more visitors on your digital platforms. A visitor who might not start a chat, is still very likely to engage in one should they be prompted.
Need further convincing? Research has shown that the average cart abandonment rate in 2022 for online purchases is 69.99% (Baymard Institute). Answering questions at crucial moments, along with an engaging interaction with a great brand ambassador is much more likely to seal the deal for checkout.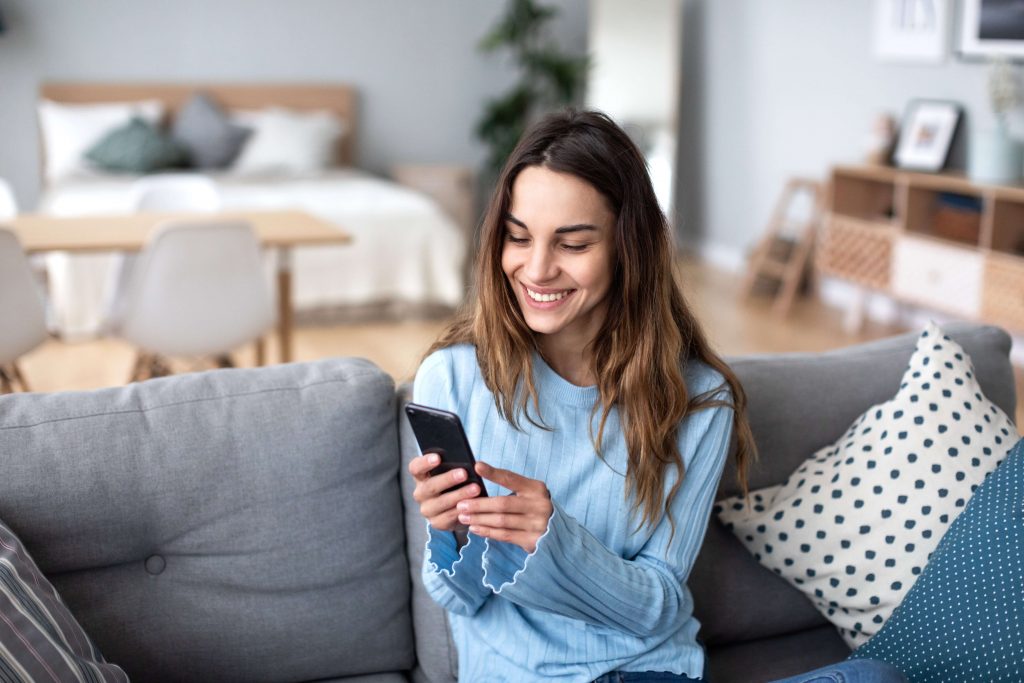 Best practice #2 – Speed

Whilst the ex-bane of one's existence was spending hours on hold to talk to a utility company, in 2022 it's a chat that takes minutes (or gasp! more!) to answer.
For those in retail land, hands up who has trained retail team members pre-peak periods and made someone walk around a room for 30 seconds, demonstrating how long it is to not service or acknowledge a customer in a store?
In a digital space where a swipe or click can take your Customers to another store in under a second, the speed to acknowledge and reply is everything.
So where are chat expectations sitting for 2022? Customer expectations for response are at a 6-15 second mark (we all love instant gratification right?), whilst the benchmark goal should be to accept and respond to a chat within 20 seconds. General industry standards can sit anywhere up to 1 minute, with 45 seconds often considered exceptional.
To delve deeper, it's important to note that whilst responsiveness is vital in live chat service, you do not need to provide an instant answer in order to create great support experiences. Experience has shown us, visitors will wait for high-quality support, regardless of which channel they use to ask questions. Mapping out your customer's journey will help determine relevant KPIs according to which entry point your customers come from. Saved responses, saved links and shortcut keys will all assist in keeping a steady flow of conversation.
Managing responses for reactive chats can be further assisted with the intentional placement of proactive chats across your website – where technology such as a Virtual Assistant – can take initial details – name, order number etc – giving agents a heads up of the enquiry and able to prepare for offering further assistance and reducing friction points in service, as the customers have already been initially engaged.
Quicker response times not only increase customer satisfaction but loyalty too.
Defining support team KPIs – such as setting goals for a first response time and an average resolution time, and outlining a process to follow when creating resolutions – work toward creating an environment where agents have clear expectations of how a customer's experience should look and feel within each brand touchpoint.

Best practice #3 – Hyper-personalization

Personalization levels are elevated in 2022. It's no longer enough to be greeted by name, but being able to co-browse if an issue arises, view exactly what your customer is looking at in real-time and recognise returning customers & VIP statuses, all assist in hitting the service expectations. This is a must, without asking too many questions along the way!
For a connected digital experience, bridging the physical and digital world together using hyper-personalization enables brands and retailers to deliver a unique customer experience that is different for each shopper.
Using real-time data to make informed decisions and AI to curate content and products means an online visitor can be seen as a real person, just like entering a brick-and-mortar space. Understanding data points and using these as a digital-to-physical link to connect, engage and offer suggestions according to browser history, product pages visited, cart value or previous purchases, all ensure each customer is served individually to the next.
Personalization builds stronger customer relationships with brands. And the really good news? It thrives on digital platforms. Research shows that 77% of consumers have chosen, recommended, or paid more for a brand that provides a personalized service or experience. (Instapage) Whilst 98% of retailers with personalization see an increase of AOV and 97% see an increase in revenue per user. (Netcore)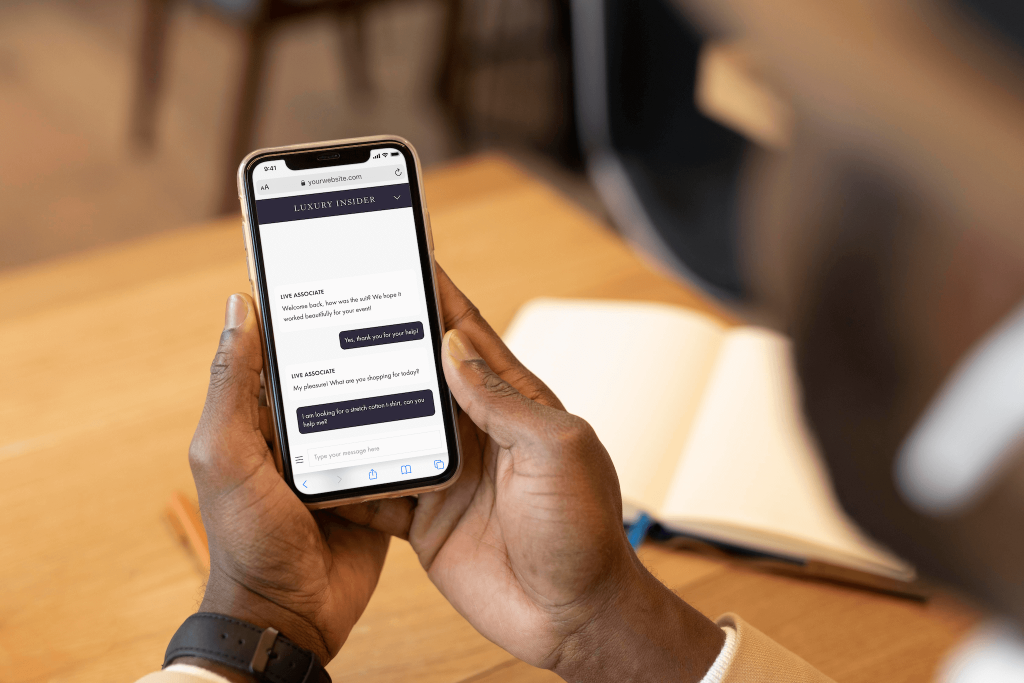 There are a few ways hyper-personalization can be approached – using a platform with the capabilities to 'feed' agents real-time data so they can proactively engage at the right time and keep the conversation (& sales) flowing. Pop-up chats or events can take away from the 'heavy-lifting', when using filtered channels or triggers, to personalise messages. Building a library of saved responses and regularly reviewing, updating and adapting will ensure the brand voice is on point across peak retail periods. The result? Customers are approached personally by name, with a blend of templated responses and fluid and natural text, resulting in an efficient and pleasant chat experience.

Best practice #4 – Omnichannel Service
The modern customer journey requires brands to allow customer communications to come from the space they are most comfortable using – this includes multiple channels and devices.
As reality creeps forward, the digital strategy that was successful yesterday may certainly not work today. Businesses that adopt a true omnichannel strategy achieve 41% faster revenue growth (Inspire) and as brands continue to focus on building relationships with customers, meaningful engagement is now the focus of the approach.
So let's ask – what channels of communication do you chat with your customers? Email, phones and live chat on-site? Let's move you into the discussion for 2022 – Targeting customers where they are – Messaging apps such as Instagram, FB messenger, Kakao Talk, WhatsApp, Line, WeChat & i Message need to come through to a platform where live chat is distinguishable but ultimately & equally, serviceable.
By integrating text, social, email and instant messaging, businesses can provide a unified brand experience in the most effective way. A single agent that can handle multiple conversations across multiple channels concurrently, allows for context and conversations to easily flow from one shopping channel to the next, providing the ultimate 360-degree view of the customer and a seamless omnichannel experience.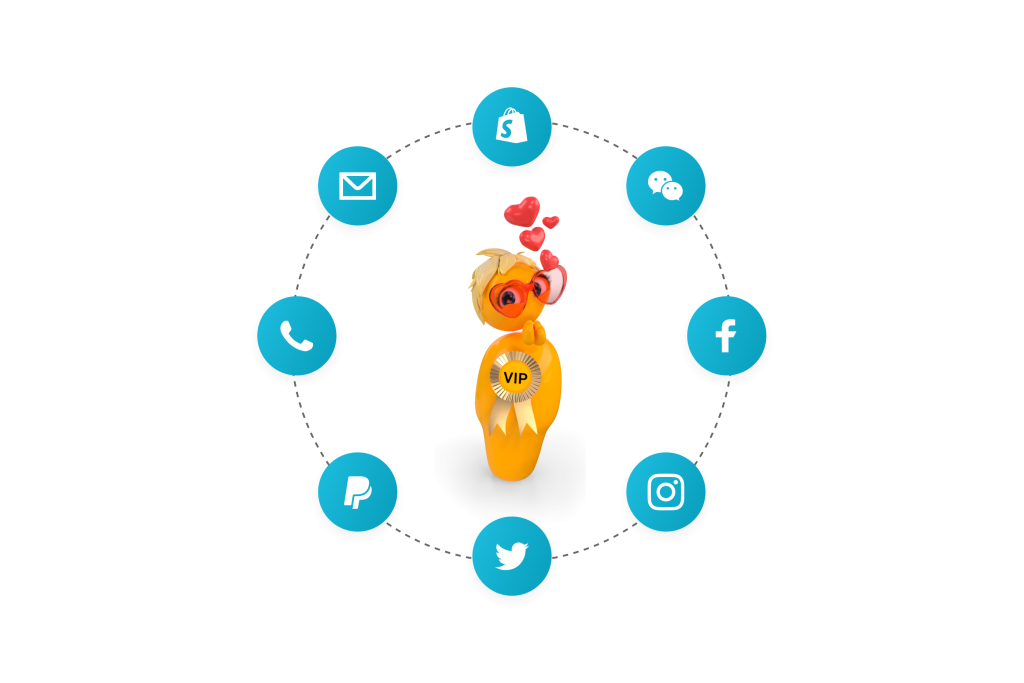 The crucial point here that differentiates omnichannel from multichannel support, is that the omnichannel experience is seamless. Rather than just servicing multi channels with customer support, you bring the channels to one point of service – regardless of where your customer begins their interaction.
A holistic approach is essential to managing an omnichannel strategy – for example – One customer may prefer to order online, but pick up in-store. Another will prefer to go in-store to enquire about an online product. Businesses are now starting to understand the importance of how intertwined a social media team can also be with a customer experience team. Rather than having a customer DM on Instagram with a problem and being told to visit live chat on the company's website – instead – this DM flows through directly to be serviced as if they have interacted with live chat online. To take this a step further, place a QR code in-store so that customers can scan and be connected instantly with assistance in a contact centre. Leaving your store team to do what they do best – sell!
The result? Brands that can connect incoming enquiries with fast information, provide a smoother customer (and employee!) journey. By practising these 4, brands with communication-centric digital experiences gain the ultimate advantage!
Here are the 2022 chat statistics your ecomm sales managers can't ignore:
– An average of 57% of consumers would abandon an online purchase if they don't receive an answer to their enquiry (Aquire)
– Customers that use live chat assistance during a purchase spend up to 60% more, than those who don't (Software Advice)
– 38% of customers tend to buy a product after a positive chat experience with real-time service (Software Advice)
Speak to our team to experience how Powerfront gives each of your customers the ability to have an exceptional shopping experience that is personalized, accessible, and easy.