As companies' capacity to collect and analyze information improves, many are turning to the insights that big data offers.
The Opportunity
Luxury brands derive roughly 85% of their sales from the registered clients in their database.
Data helps luxury brands identify characteristics of their customers, identify purchasing patterns, and form lasting relationships.
Analytics allow brands to provide personalized, targeted content to their customers.
Insights provide opportunities for high-end brands to enter into new markets.
Identifying purchasing behaviors, allows brands to engage and connect with their clients in more meaningful ways.
The Problem
Data is bulky, and extracting useful insights can be daunting. Luxury brands need an effective method to collect, store and identify useful insights.
Security is important when managing customer data. Thorough and consistent security auditing is important to maintain customer trust.
The demand for analysts is high. Luxury brands and tech companies compete to hire and retain expert talent.
The Solution
Identify reliable data analysis tools for your business.
Implement encryption and rules to protect private and sensitive customer data.
Hire top talent to facilitate organizational digital transformation.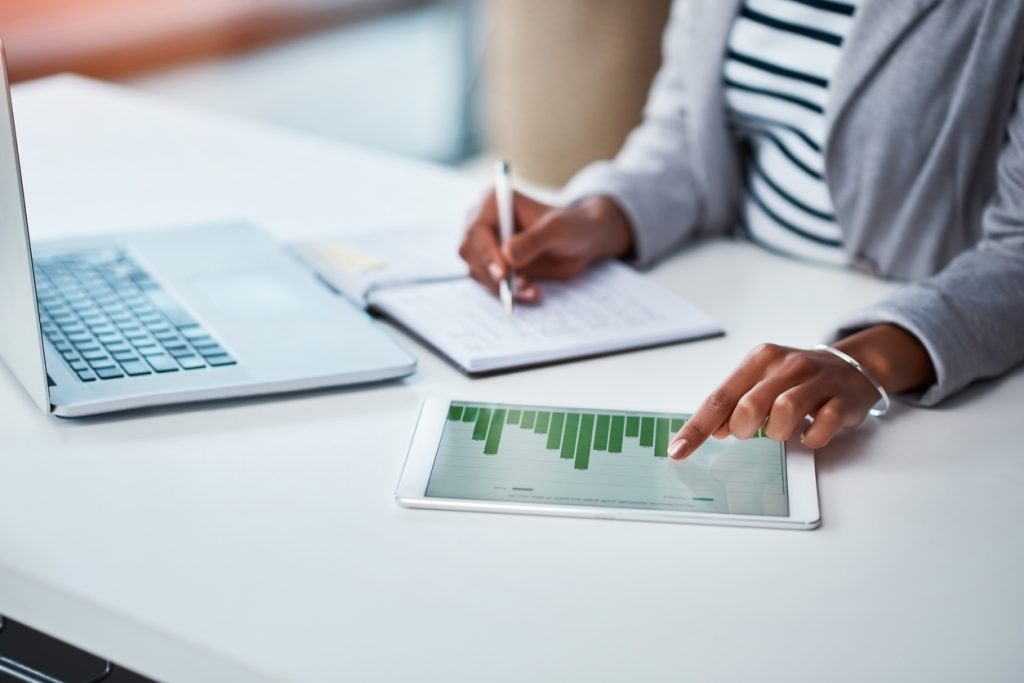 Companies greatly benefit from leveraging analytics and reading big data. Furthermore, luxury retail brands specifically can gain impactful insights by taking a closer look at online shopping behavior. Customer experience managers can identify behavior patterns via buying records, client profiles, special membership offers and more.
This information allows brands to offer customized services to their customers and increase their sales revenue. Most luxury brands are currently underutilizing their data. This creates an opportunity for innovative brands to be a step ahead, leverage the information and grow.
The Rise of Big Data: Luxury Brands Will Never be the Same Again
The International Data Corporation (IDC) forecasts that the amount of digital data created and stored annually will exceed 175 zettabytes by 2025. Global tech companies understand the opportunity and are building additional data centers, investing in analytics software and hiring specialized talent to support this growing need.
The value of stored customer analytics is increasing as well. The Economist explains that big data is no longer limited to standard customer characteristics (i.e. names, sex, age, income, etc.). Companies should be thinking bigger and utilizing real-time unstructured data flows. These include consumer remarks on luxury platforms, influencer's photos, sentiment and interactions on social platforms, and high-end customer engagements. All of this is directly related to omnichannel buying funnels and can have a great impact on your sales revenue.
Top Luxury Brands Embrace Data-Driven Marketing
Big data allows luxury retail customer service agents to gather helpful insights without consulting clients directly. Insights help predict customers' purchasing behavior, lifestyle and shopping preferences. Agents and marketers can use to shape the shopping experience in a way that is more likely to increase sales.
These insights allow brands to offer more personalized service to improve the customer's experience: think of it as a high-touch, personalized in-store experience replicated online. Marketing teams are able to apply the insights to offer customized content that speaks to the trends observed. Establishing a focused and intentional online presence is more important than ever. Now, there is an omnichannel customer engagement tool that can do it all.
How Luxury Leaders Integrate Big Data Analytics and Insights in Business Strategy
Research-based results indicate that 80% of business leaders appreciate how big data is changing their business operations. Luxury brand leaders – such as customer experience managers, heads of IT and even CEOs – are mindful of the value of the information, and seek to find new ways to leverage it.
Any luxury company starting on digital transformation should define the metrics of newly implemented analytic strategies and programs. This is crucial to identifying ROI and the success of each measure. Companies new to data analysis should consider beginning with small projects that have a limited and well-defined scope. For example, L'Oreal first started using a Live Chat software that better helped their online shoppers choose products. This gave their customer experience and marketing team access to very valuable date. Upon this success, the company expanded to using a Iive video shopping tool to demonstrate products to shoppers. Overall sales tactics evolved to be increasingly more personalized for online shoppers. The result, L'Oreal saw engagement and sales revenue grow.
To begin a dedicated big data project, luxury companies can implement the following:
SET GOALS: Establish realistic and achievable goals. Identify clear variables and expectations to control your efforts.
USE WHAT YOU HAVE: Incorporate your existing analytics from customer feedback, social media, retail, sales, and more within your company.
UTILIZE THE EXPERTS: Leverage analytics tools, practices, and service providers to collect novel data RE: customer needs, trends, response levels, etc. This allows you to be the expert in your lane, and rely on current experts in the analytics industry.
MAKE AN IMPACT: Use the data wisely! Based on your findings, identify ways to offer improved services and tailored products to your clients. Also consider streamlining your business's operations such as supply chain, store layout, sales, etc.
Use this opportunity to establish loyalty, enhance brand value and achieve a competitive advantage.
Ready to get started and take your online sales to the next level by using valuable data you get to own? Contact us to schedule a demo TODAY to see the insights you could have access to!