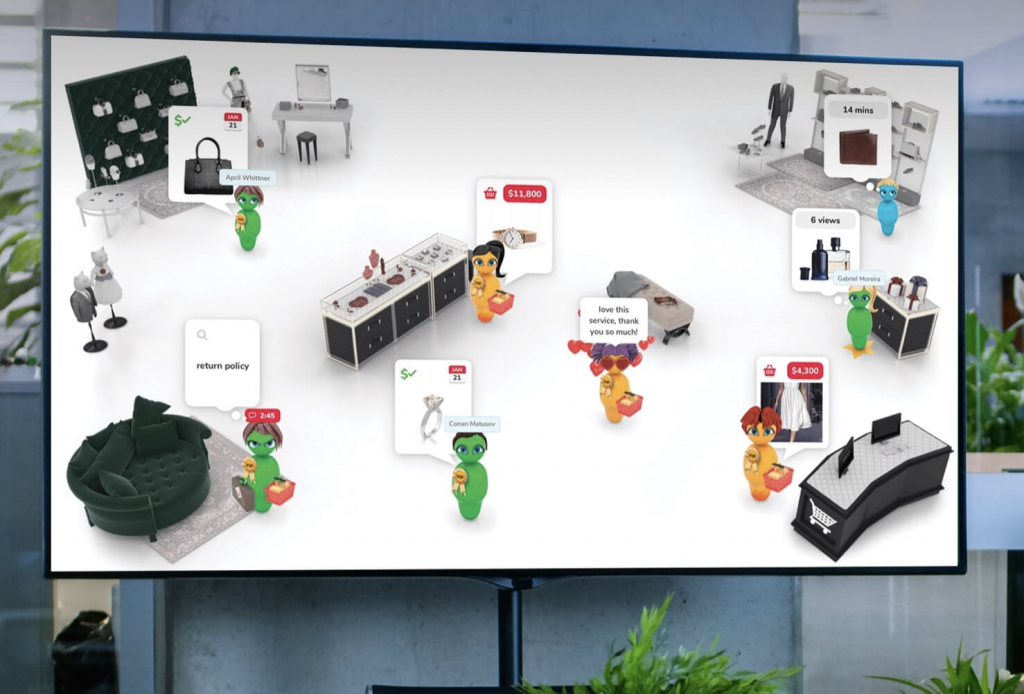 The Covid-19 pandemic accelerated the already growing preference of online shopping. As a result, it inspired many brands and retailers to find new and better ways to support customer experience.
Long before the pandemic, brands mastered the in-store shopping experience. They learned their customers preferences, built relationships with them, knew their shopping history, could demonstrate products and styling, and more. However, they were not as connected online.
Omni-channel customer experience tools were not widely adopted in early 2020. However, in late 2021, the brands that are thriving were those that replicated the in-real-life (IRL) shopping experiences online. These are the brands that broadened the definition of customer experience. In turn, they saw their online conversion and engagement rates grow.
How the Pandemic Improved Online Customer Service
One of the few ways the pandemic has positively impacted brands and retailers is by inspiring them to innovate. The rapid shift to online shopping also drove a need to provide in-store customer service standards to shoppers online.
This has also transcended to communication personalization and the use of more creative engagement tactics. An increasing number of brands adopted intuitive customer service consoles with an operator experience that is engaging, intuitive and promotes performance.
Overall, there's been a remarkable improvement in customer service. This is all because of the push for innovation, sales growth and better ways of managing virtual stores.
The Definition of Customer Experience Has Changed
Customer experience (CX) and customer service go hand-in-hand in creating an online shopping environment that is helpful, easy to navigate, informative, engaging and efficient. Successful brands are looking at the online experience across all platforms holistically. They're making improvements to not only attract shoppers to their virtual stores, but retain them for future purchases. And it's working.
1. Customers are Embracing Messaging
Before the pandemic, reports showed that customers preferred other channels of communication to messaging. However, in the last 18 months, there's been an overwhelming adoption of messaging tools. Customers have increasingly relied on social apps like WhatsApp, Facebook messenger and general SMS services to communicate with virtual stores and support.
According to a recent 2020 customer survey, there was an increase in customers choosing messaging over other ways to communicate with support. The number rose 110% from 2019.
Why the sudden surge in messaging? There are several theories. We believe online shoppers embraced messaging platforms because they can respond whenever it suits them. The convenience of getting support from a brand while juggling all the other things has made messaging a clear winner.
Messaging is also a more efficient option for customer service teams. According to Amelia Bedford, the head of customer connection & insights at Lorna Jane, her team can support at 20+ customers via Live Chat in 30 minutes. Previously, it would often take 30 minutes to help one customer over the phone.
The good news is, the shift is far from being a short-lived phenomenon. Over 73% of customers that use messaging plan to stick with it as their preferred communication channel. Furthermore, there's still an opportunity for businesses to leverage this solution in 2021 and beyond.
2. Leveraging an Omni-channel Experience
In a recent survey of brands, findings showed that the majority of top companies with a successful CX use an omni-channel customer service system. By doing so, these companies are ensuring context is never lost in a customer's sales journey.
Omni-channel messaging platforms, like INSIDE, allow agents to easily transfer a conversation from website chat panes to social messaging, from in-app support to a different app, or from an email to text – or any other combination. Agents can immediately access a customer's relevant information and chat histories seamlessly across each channel. They are therefore able to resolve issues more quickly and provide a more personalized experience to shoppers. While many brands do offer various channels to communicate with online shoppers, they aren't always connected in the back end. And that connection is the threshold that will make all the difference.
Without an omni-channel support system, switching tickets from one channel to another can be frustrating or confusing for both agents and customers. Some chat systems don't even offer integration into all the various messaging channels. For example, moving from a website chat to SMS can lose the previous chats and even the agent you were working with, thus causing the customer to have to start again (if they even do!). That is frustration we should all avoid.
Savvy CX leaders and top brands are avoiding an incongruent customer experience and seeing their bottom lines grow with an omni-channel customer service platform. Brands that leveraged INSIDE by Powerfront saw a 300% increase in proactive response rate, 78% chat length decrease as they helped customers faster, a 48% chat conversion increase and 40% concurrency per agent.
The Best Customer Relations and Communication Software on the Market
Powerfront has created the best customer service software on the market, INSIDE. Live chat messaging, video streaming and messaging, and chatbots and AI are all connected through an omni-channel experience.
INSIDE, Powerfront's live chat platform has changed the live chat game. It's a visual engagement messaging platform that uses avatars to support visualization of customer journeys and improve engagement. Instead of heavy text and a linier experience, Powerfront's agent dashboard transforms the virtual store into a 3D experience that human brains can process 60,000 times faster than text alone.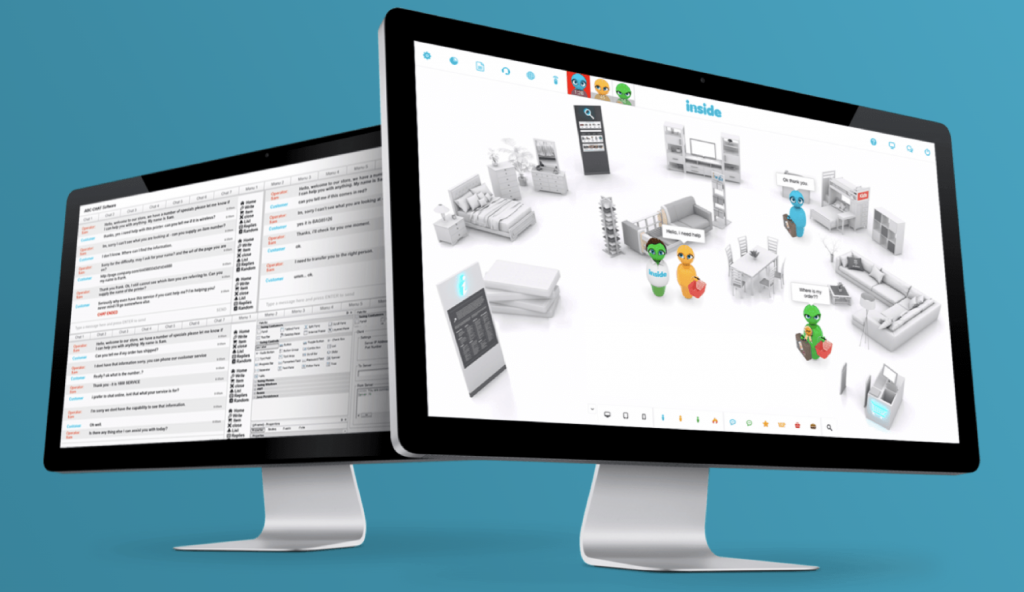 The platform offers a smart, proactive live chat solution based on the customer's journey and purchase history. In addition, the INSIDE Engagement Platform leverages chatbot technology to automate routine and transactional conversations that ultimately save time and money.
This is the way to go if you want to transform your customers' online shopping experience. INSIDE is a true omni-channel CX platform and is recognized as the best customer experience solution by luxury retail brands around the world.
The platform features a highly engaging agent dashboard with multi-channel communication options that cater to the way shoppers interact with brands online today. The future of CX is bright if you're using a highly engaging agent dashboard, with a seamless communication experience, and the INSIDE Store App that empowers in-store associates to support online shoppers.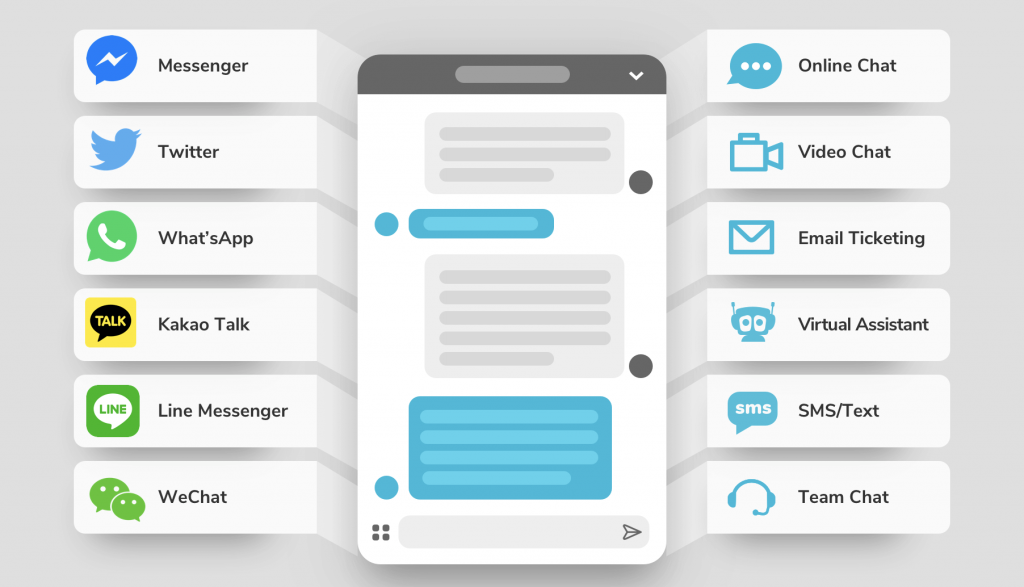 These are features you won't find anywhere else but inside Powerfront's technology. Contact us or schedule a free demo now to try out the platform and see for yourself the power of INSIDE.