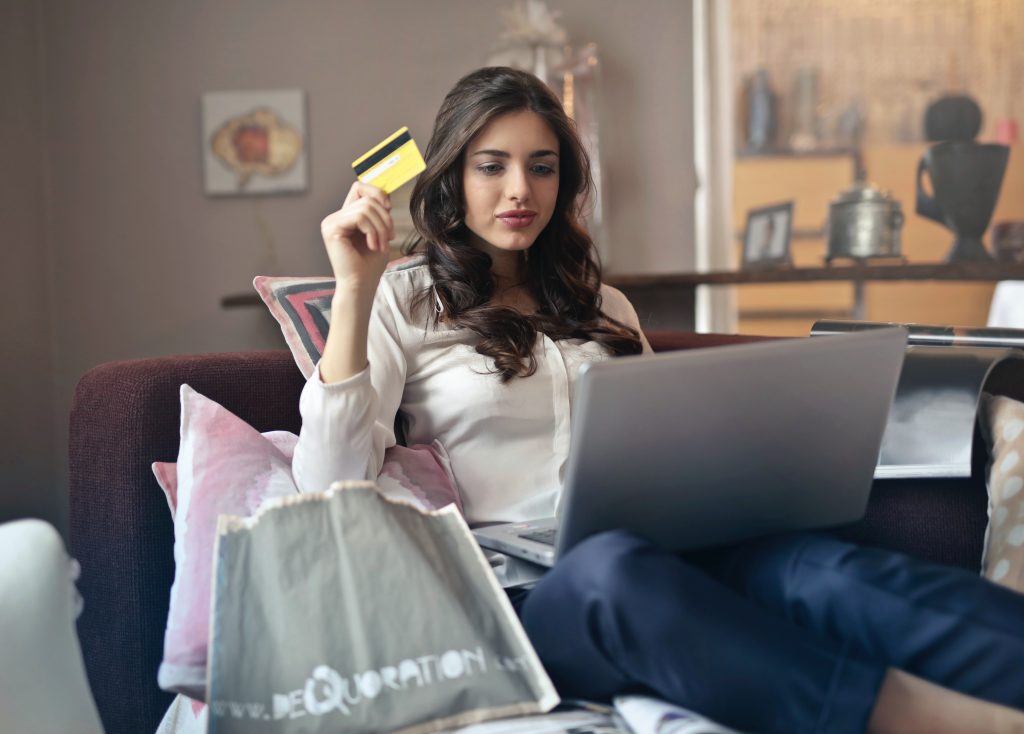 The global Covid-19 pandemic forced shoppers to buy items online at a more rapid pace than previous trends. However, even as storefronts are resuming semi-normal operations, there are several eCommerce trends born out of the pandemic that have become the expectation among shoppers. Each of these trends are centered around improved online customer experiences.
In 2020, eCommerce sales grew 40.3% and accounted for 21% of total retail sales in the US. This is up from 15.8% the year prior. This growth trajectory has continued in 2021 with the presence of new innovative technology solutions and customer engagement platforms.
Brands and retailers rapidly improved their engagement platforms to meet a demand for more online support. And as a result, customers have embraced this improved online shopping experience. Those brands that do it best will not just survive, but thrive for years to come. Here are three eCommerce trends that account for this rapid growth that are here to stay.
eCommerce Trends Dominating 2021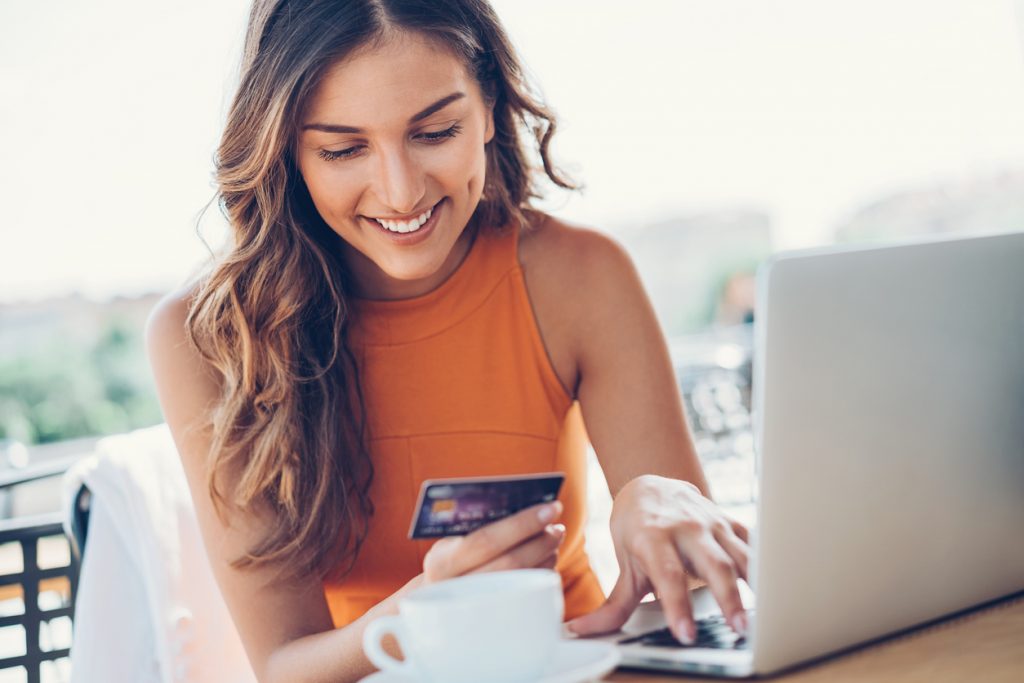 Video Shopping is Exploding
A powerful shift is occurring in the eCommerce marketplace as video shopping gains traction. Video shopping took off in 2020 and has gained popularity at a rapid pace. Today, it is one of the leading eCommerce trends worldwide this year.
Many video platforms are seeing engagement rates surpassing other channels, including live chat customer service inquiries. Why talk about how it works, when an agent can show it to you? This is catapulting video to become the fastest growing form of eCommerce interaction.
The most common form of video shopping is live virtual shows. These offer engaging collection previews, trunk shows, product demonstrations and more directly on brand websites. When using a live show platform, viewers can simultaneously engage with the product demonstration and shop without leaving the live show. This technology allows eCommerce websites to be true virtual stores. It also empowers consumers to browse inventory, and connect directly with product experts to learn about the items in more dynamic ways. The live show platform creates this experience for shoppers without having to physically be in the store.
Major Brands Have Adapted and Implemented Solutions to Help Grow Sales
When Matthijs van der Putten, CMO of L'Oréal Australia, first joined the team, his first goal was to ramp up the brand's live chat offering. Now, his focus is on leveraging one-to-many live virtual shows to create engaging branded shopping experiences. He believes customers will love this offering and it will drive sales in a new interactive format.
L'Oreal's customer service team has been using INSIDE by Powerfront since 2018 giving their agents a more holistic picture of each customer's online journey. The more understanding they have of a shopper, the greater their sales conversion rates. INSIDE also provides agents the ability to view prior engagement history and proactively converse with those who appear to be struggling and need immediate assistance.
Brands like SEPHORA, Saint Laurent and Tiffany & Co. who use INSIDE have seen a dramatic increase in conversion rates. This is in part due to the highly visual engagement dashboard that humanizes customers through an intuitive interface and 3D rendering of their online store. The increase in visual engagement for an agent has a direct correlation to an increase in shoppers engagement.
More brands are beginning to incorporate video into their virtual store experience. Brands like Swatch, Express and Levi's make it possible for shoppers to connect with local store teams through online channels. This allows customers the opportunity for an IRL (in real life) shopping experience.
Using a tool like the INSIDE Store App gives in-store associates the ability to support customers online through a channel-agnostic mobile approach. With the technology, they can video call, live chat, email, SMS, Facebook messenger, and more, from anywhere.
The Role of the Sales Associate Evolves
The success of retail brands relies heavily on the store teams. According to a study by Time Trade, 90% of shoppers are more likely to make a purchase when sales associates engage with them.
So how do you carry that same engagement online and utilize in-store associates to their fullest potential? All while selling more to the higher quantities of people shopping virtually?
The INSIDE Store App has addressed this need with smart technology and a creative approach. Now, in-store sales associates can drive sales and conversion rates online as well. They can do so by engaging with local eCommerce shoppers directly from their mobile device. Furthermore, associates can support shoppers with product demonstrations, help customers find specific items online, inquire as to how past purchases are working out, and offer new suggestions. Virtual clienteling and leveraging these new technologies enables in-store sales associates to create knowledge-rich, customized shopping experiences.
Brands that invited customers to shop in-store through this app-based virtual reality saw their sales skyrocket. Leading luxury brands realized that in order to keep up with changing eCommerce trends, they also needed to change their marketing strategies. So they created a store designed for virtual shopping supported by app-based associates.
In-Store Sales Associates Now Support Online Shoppers With Personalized Shopping Experiences
In this new tactic, they launched a virtual shopping at "dark stores" that allowed customers and associates to communicate directly through the app. Associates could connect via live chat and video chat while consumers simultaneously shop for products on their website. Leading luxury brands leveraged this technique to connect and communicate with customers in this new era of retail.
Virtual video shopping is a transformational tool for brands. It allows the retailer to share expertise, answer questions and create an experience that's personalized; a significant improvement from static images or pre-recorded video clips. The video chat solution with a virtual shopping platform can also support sales increases. This includes augmented reality components that allow sales associates to demonstrate how products work or look in real life.
This year brands embraced text, chat and video to guide customers along their shopping journey, and shoppers leaned in. Virtual clienteling through these mediums is cultivating valuable relationships and turning one-time shoppers into lifelong customers. Associates aren't only pivotal in the overall experience; they're becoming micro-influencers as well.
Authentic Content will Shape How Brands Reach Customers
In 2020, new mediums emerged that changed the retail industry. Brands repurposed one-to-many video shopping clips on Instagram stories and other social media platforms to present authentic content and drive traffic to their websites.
Popular brands such as Faherty are using one-to-many video shopping to tap into the seismic growth of stories, which are now the world's favorite way to consume authentic content on social platforms.
One-to-many live shopping consists of one person broadcasting out information about a product when thousands are purchasing it. This is done with larger online groups and creates an "infotainment" experience where energy levels are high and qualified viewers gather.
One-to-Many Video Shopping Has Become Widely Adopted
In 2021, retail brands adopted one-to-many video shopping to create authentic content that was engaging for eCommerce visitors. These tailored product recommendations or spotlights replicated IRL experiences, drove engagement and gave brands more content for use on other digital platforms; content that they already knew people wanted to see based on the data from the live show. This authentic content has created a gateway for a far more personalized shopping journey.
Similarly, one-to-one video chats are a unique experience for both the customer and retailer. This breaks down infotainment by stripping back all distractions allowing a personalized shopping experience that luxury shoppers expect from their favorite brands.
This live commerce is immersive, entertaining and keeps shoppers engaged for longer. It also telescopes customer decision journeys from awareness to purchase. It also gives associates better data to learn about their shoppers; they can leverage that data in ways that impact conversion rates, sometimes 10 times greater than conventional eCommerce experiences.
When done effectively, live commerce can pull in additional web traffic and strengthen positioning among existing customers. It can also attract new ones, especially savvy shoppers keen on innovative shopping formats and experiences.
Key Takeaways
Video shopping, evolving roles of sales associates and authentic content are top trends dominating eCommerce in 2021 and will continue into the future of retail.
Video shopping has taken off as more consumers want to see products before they buy them online. Sales associates also have evolved into people who can help with everything from picking out items for shoppers to demonstrating new products, and helping customers find what they're looking for online. Authentic content is vital if brands hope to reach their target audience because it provides a personal experience that builds trust among buyers.
Schedule a demo today to experience how Powerfront gives each of your customers the ability to have an exceptional shopping experience that is personalized, accessible, and easy. Feel free to contact us today!